For stories about the 2012 presidential election and the issues discussed along the campaign trail, consider the following sources from The Johns Hopkins University. Specific contact information is listed for some sources; in cases where it is not, please contact Amy Lunday at (443) 287-9960 or acl@jhu.edu.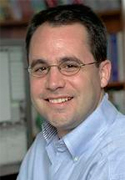 ELECTION TECHNOLOGY
Avi Rubin
Professor of computer science
Technical director of the Information Security Institute at Johns Hopkins
Avi Rubin conducted research on the electronic voting machines that many states bought to try to avoid the "hanging chads" and other punch card ballot problems that created an uproar during the 2000 presidential election. His work brought to light some of the problems with the touchscreen machines, such as their vulnerability to tampering and the lack of a paper trail. Rubin's book Brave New Ballot: The Battle to Safeguard Democracy in the Age of Electronic Voting (Random House, September 2006) tells of both his role as a whistle-blower and his observations of electronic voting in action in his role as an election judge in Baltimore County, Md. Rubin leads A Center for Correct, Usable, Reliable, Auditable and Transparent Elections (ACCURATE), a team of computer scientists and other academic researchers from across the country working to help bring the latest research, insights and innovations from the lab to the voting booth, with funding from the National Science Foundation. While Rubin's latest research focuses on security for electronic medical records, he keeps abreast of the latest developments in electronic voting.
Contact: Phil Sneiderman, 443-287-9960, prs@jhu.edu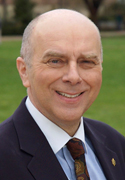 ELECTION CIVILITY
P.M. Forni
Director of the Civility Initiative at Johns Hopkins
Professor of Italian literature
Political debates can turn friends and co-workers into sparring partners. Johns Hopkins University professor and civility expert P.M. Forni suggests ways to defuse arguments and offers techniques for people to express themselves without offending acquaintances with differing political views. Forni is the author of Choosing Civility: The Twenty-five Rules of Considerate Conduct, its follow-up, The Civility Solution: What to Do When People Are Rude, and most recently The Thinking Life: How to Thrive in the Age of Distraction, all published by St. Martin's Press. Read Forni's tips online.
Contact: Amy Lunday, 443-287-9960, acl@jhu.edu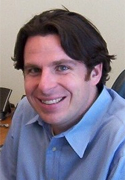 HEALTH CARE AND THE REPUBLICAN PRIMARIES
Brad Herring
Associate professor in Health Policy and Management, Bloomberg School of Public Health
Each of the candidates seeking the Republican nomination for President has vowed to repeal "Obamacare" if elected.  Brad Herring is available to discuss the policy debate surrounding health care reform – including the past and current health care proposals from the Republican candidates, the ways that health care will be a polarizing issue during the upcoming 2012 general election, and how the outcome of the general election will likely impact the implementation of the 2010 Affordable Care Act.  Herring is a health economist whose research focuses on issues related to private and public health insurance coverage. He served for a year with the White House Council of Economic Advisers before arriving at Johns Hopkins, and he now works with the media to help explain various health care issues.
Contact: Tim Parsons, 410-955-7619, tmparson@jhsph.edu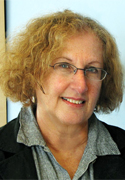 INSIGHTS ON HOUSE AND "MACRO" ECONOMIC ISSUES
Eileen Mauskopf
Associate professor at the Johns Hopkins Carey Business School
Former Federal Reserve Economist
Eileen Mauskopf arrived at Johns Hopkins last summer after working for more than 30 years as a senior economist for the Board of Governors of the Federal Reserve System. She has expertise in macroeconomics, monetary economics, and real estate economics, and can speak on housing data, foreclosures, and generally any "macro" issues such as unemployment and the gross domestic product. She also has served as an adviser to the Central Bank of Israel, a technical adviser to the International Monetary Fund at the Czech National Bank, a senior economist with the Council of Economic Advisors (during President Clinton's first term), and an adviser to the Australian Department of Treasury. She co-authored a chapter in the 2010 book Lessons from the Financial Crisis: Causes, Consequences, and Our Economic Future, published by Wiley.
Contact: Patrick Ercolano, 410-234-9296, pae@jhu.edu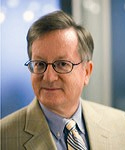 THE BUSINESS OF HEALTH CARE
Douglas Hough
Associate professor at the Johns Hopkins Carey Business School
Douglas Hough offers expertise in health care economics, including behavioral economics within the health care industry. He has been a research economist at the American Medical Association, a manager in the health care consulting division of Coopers & Lybrand, and a partner in two health care strategy consulting firms. He is co-editor of the three-volume set The Business of Healthcare, published by Praeger. In 2012, his book,  tentatively titled Keep Your Government Hands Off My Medicare: What Behavioral Economics Can Tell Us About Health Care and Health Care Reform, is to be published by Stanford University Press.
Contact: Patrick Ercolano, 410-234-9296, pae@jhu.edu
ECONOMIC UPS AND DOWNS IN U.S AND EUROPE
Mario Macis
Assistant professor at the Johns Hopkins Carey Business School
Mario Macis is an expert in labor and human resources economics, public economics, and experimental economics. A native Italian, he can speak on questions related to the economic crisis in Europe, particularly in his home country. His research includes an article for the Journal of Economic Psychology about the impact of unemployment benefits on job reallocation.
Contact: Patrick Ercolano, 410-234-9296, pae@jhu.edu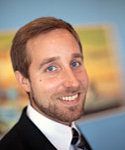 NEGOTIATION, TRUST, AND ETHICAL DECISION-MAKING
Brian Gunia
Assistant professor at the Johns Hopkins Carey Business School
Brian Gunia's research focuses on negotiation and ethical decisions within organizations. In a recent op-ed and in interviews with print and radio journalists, he has criticized what he calls "the cult of compromise," which leads to two negotiating parties' generally concluding their talks to neither side's satisfaction. The context for Gunia's comments is the bitter discourse currently on display in Washington. He advocates a more "integrative" approach in which each side gains the one thing it most desires, thus resulting in a happier resolution than provided by traditional compromise. Gunia is also investigating the factors that lead people to take blame for collective mistakes, as well as other people's reactions to blame taking.
Contact: Patrick Ercolano, 410-234-9296, pae@jhu.edu

FOREIGN POLICY
Johns Hopkins can offer numerous sources at the Paul H. Nitze School of Advanced International Studies (SAIS) who can speak to reporters about foreign policy and the election. For information, contact Felisa Neuringer Klubes, director of communications and marketing, at 202-663-5626 or fklubes@jhu.edu.