December 22, 2014
FOR IMMEDIATE RELEASE
CONTACT: Dennis O'Shea
Office: 443-997-9912 / Cell: 410-499-7460
 Are we flying solo in the universe?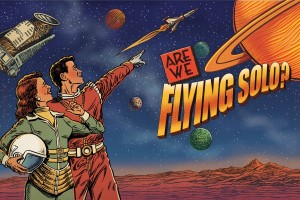 Is there life on other planets? "Keeping track of all the breaking science [on that question] is like trying to bottle a meteor shower." There's now a field called "astrobiology." At Johns Hopkins, researchers have helped to form an Institute for Planets and Life. There are astrobiology research projects and courses. Read more here.
Under the mistletoe
The surgery didn't stop it. The cancer has spread. Prognosis: dire. Last ditch effort: chemotherapy? No. Mistletoe. "I'm an oncologist who treats with chemotherapy— and I'm really good at it—and here's somebody who says not only do I not want chemotherapy, but I still want you to be my oncologist while I'm getting mistletoe." Read more here.
(Media contact: Vanessa Wasta, Johns Hopkins Kimmel Cancer Center, 410-614-2916 or wasta@jhmi.edu)
Who was this Pavlov guy anyway?
After 20 years of research, a Johns Hopkins science historian has produced "a compelling 880-page biography that pays [Russian scientist Ivan] Pavlov one of the finer compliments a historian can: He turns an icon into a man." And by the way: Whatever you know about Pavlov is probably wrong. He didn't much use a bell. And making the dogs drool was not the point. Read more here.
Up on the roof
One researcher has barn owls. Another has brown bats. Both scientists think the roof of their lab building would be a swell place for their animals to breed in peace. There's one holdup: "Barn owls eat bats." But if everyone involved – especially the ones who fly – can work past this little problem, the humans can focus on figuring out how the brain chooses where to pay attention and helps us make decisions. Read more here.
 ###
Johns Hopkins University news releases are available online, as is information for reporters. Find more Johns Hopkins stories on the Hub.