April 23, 2019
CONTACT: Chanapa Tantibanchachai
Office: 443-997-5056 / Cell: 928-458-9656
chanapa@jhu.edu @JHUmediareps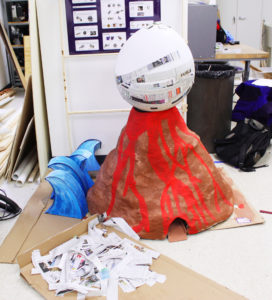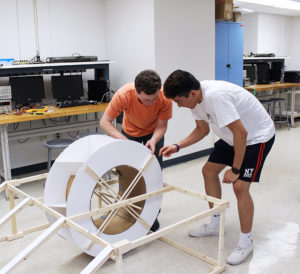 WHAT: Freshmen mechanical engineering students at the Johns Hopkins University have built an interactive 17-hole miniature golf course for 2019 JHU Spring Fair guests to enjoy. Working in teams of three or four, the students have created 17 holes that make up a lively golf course—each hole has moving parts, sensors and lights. Come see the course for yourself and try your hand at a round or two.
WHEN: 12 p.m. Friday, April 26 through 6 p.m. Sunday, April 28.
NOTE: Members of the media interested in filming the golf course or speaking to students should contact Chanapa Tantibanchachai (chanapa@jhu.edu).
WHERE: Latrobe Hall patio (or Levering Hall in case of inclement weather), Johns Hopkins University Homewood campus, 3400 N. Charles Street. A link to a campus map can be found here.
###
Johns Hopkins University news releases are available online, as is information for reporters. To arrange a video or audio interview with a Johns Hopkins expert, contact a media representative listed above or visit our studio web page. Find more Johns Hopkins stories on the Hub.