Oct. 11, 2019
FOR IMMEDIATE RELEASE
CONTACT: Jill Rosen
Office: 443-997-9906
Cell: 443-547-8805
jrosen@jhu.edu @JHUmediareps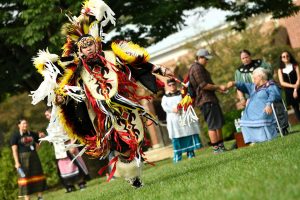 WHAT: Indigenous Peoples Day is a new tradition at Johns Hopkins University that celebrates a vital population in our community. A reimagining of Columbus Day, the event will honor the rich heritage of Indigenous communities with a Pow-Wow featuring singing, drummers, dancing, and tastings of tribal cuisine.
There will be great visuals at the event, with very colorful traditional costumes.
WHEN: Monday Oct.14, 2019, Noon to 1:30 p.m.
WHERE: Keyser Quad, Homewood campus (Rain Site: Levering Union-Great Hall)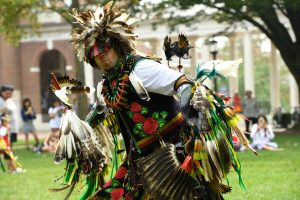 PROGRAM DETAILS: The Pow-Wow is a collaboration between a new student group at Johns Hopkins, Indigenous Students at Hopkins, and the university's Office of Multicultural Affairs, with the collaboration of the Center for American Indian Health at Johns Hopkins Bloomberg School of Public Health and area organizations such as Baltimore's Native American Lifelines.
TO ATTEND: To cover the event, RSVP to Jill Rosen, jrosen@jhu.edu.
###
Johns Hopkins University news releases are available online, as is information for reporters. To arrange a video or audio interview with a Johns Hopkins expert, contact a media representative listed above or visit our studio web page. Find more Johns Hopkins stories on the Hub.