June 3, 2021
Kait Howard
Cell: 443-301-7993
kehoward@jhu.edu
The Biden Administration is urging corporate executives and business leaders to take immediate steps to counter ransomware attacks following major cybersecurity breaches in the U.S. oil and meat industries. Johns Hopkins University experts are available to offer perspective on the new guidelines.
Available cybersecurity experts include:
Aviel Rubin is a professor of computer science at Johns Hopkins and technical director of the Johns
Hopkins Information Security Institute (ISI), where he leads the research agenda in the areas of networking, wireless, systems evaluation, medical privacy, electronic voting, and the practical applications of cryptography and encryption technology.
Rubin has briefed Congress and high-ranking Army officials at the Pentagon on election tampering and other issues of national security, served as an expert witness for numerous court cases involving technology litigation, and has given TED talks on hacking in an increasingly connected world.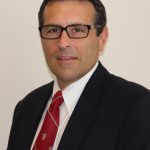 Anton Dahbura is executive director of the Johns Hopkins Information Security Institute. Earlier this year he testified before the Maryland General Assembly about a bill that would make ransomware attacks a criminal activity in the state.
Dahbura is also co-director of the Johns Hopkins Institute of Assured Autonomy, which works to ensure the safe, secure, reliable, and predictable integration of autonomous systems into society.
To reach an expert, please contact Kait Howard, kehoward@jhu.edu.
###
Johns Hopkins University news releases are available online, as is information for reporters. To arrange an interview with a Johns Hopkins expert, contact a media representative listed above. Find more Johns Hopkins experts on the Experts Hub, and more Johns Hopkins stories on the Hub.