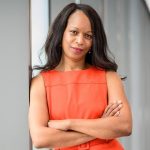 President Biden recently ordered that businesses with more than 100 employees require workers to get a COVID-19 shot or test negative for the virus at least once a week, joining many other workplaces nationwide that already initiated such requirements. A Johns Hopkins University expert in business law, health law, and negotiation is available to offer context and commentary about vaccination mandates.
Carey Business School Associate Professor Stacey Lee can address questions including: Do labor unions have much say about vaccine mandates? Does a 1905 ruling by the U.S. Supreme Court affirming mandatory vaccination still have teeth? Should employers worry that workers might walk off in significant numbers if forced to get the vaccine?
Lee says Biden's mandate "deftly avoids lingering legal ambiguity" and that requiring vaccinations should be even easier for private employers. She says:
While the right of the government to impose vaccines mandates has been established since 1905 when the Supreme Court held that Cambridge, Massachusetts, could require all adults to be vaccinated against smallpox, recent cases, including the Supreme Court's ruling on the Affordable Care Act, raise the question of whether a president can simply order Americans to get vaccinated. The president's recent actions, however, appear to avoid this legal quagmire. Relying on the government's constitutional power to regulate commerce and the Occupational Safety and Health Administration's authority to issue emergency standards, the president can require companies to maintain safe workplaces through vaccination.
To request an interview with Lee, please contact Jill Rosen at jrosen@jhu.edu.
###
Johns Hopkins University news releases are available online, as is information for reporters. To arrange an interview with a Johns Hopkins expert, contact a media representative listed above. Find more Johns Hopkins experts on the Experts Hub, and more Johns Hopkins stories on the Hub.